2022 CCM market review
With the end of the year about to arrive, we thought it was a good time to provide you with an update on the market and trends from a customer communications perspective.
Email
The year has been a busy one for Cumulo9 as businesses accelerate their transition from enveloped mail to email. What we are observing is that those enterprises that have chosen one of the large international senders seem to be obsessed with the very low cost-to-send rates and have ignored the fact that between 5% and 10% of their emails simply don't get delivered.
C9 Transact is estimated to deliver in excess of 33% of all NZ essential emails, and it guarantees 99.5% delivery. To better understand the true costs of sending emails, click here to read our blog on the subject
From CCM to CXM
Smart businesses are taking an outside:in approach to their customer communications. They consider every interaction from their customer's perspective. This shift is driving a demand to adopt best practice in respect of the customer communications that get sent out.

Best practice documents need to incorporate "plain English", and graphics and icons should be used to create "first glance value." More documents are now becoming bi-directional and interactive documents incorporating HTML5 are slowly being introduced.

The table below represents the action taken by recipients of bills and statements when the information they contain is unclear (source: Computershare Study 2022).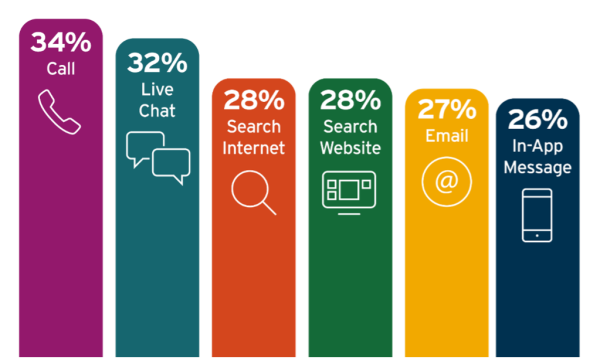 Consumer expectations of instant access to relevant, personalised information have made customer experience an increasingly important metric in B2C communications. As a result, enterprise communication priorities are shifting from reducing cost and risk to increasing business value.

A recent Aspire survey found that customer experience (CX) was the top priority for nearly two-thirds of the more than 500 businesses surveyed globally, outpacing all other perennial customer communications concerns.
Transformation To Meet CX Expectations
Since customer experience is the sum of all interactions during the entire lifecycle, true transformation is more than evolving technology to fully understand customer behaviour and the ability to interact in a channel and device-agnostic way. It also may require organisational changes to overcome functional siloes and improve coordination and collaboration, as well as develop more agile and automated processes.

CXM strategy makes efficient use of customer data and insights to understand their needs, behaviour, and communication preferences, looking holistically across all touchpoints and channels to understand where the experience is broken or can be improved. If executed well, it will drive loyalty, retention, up-sell/cross-sell opportunities, or reduced service cost.
CXM: A New Market Ecosystem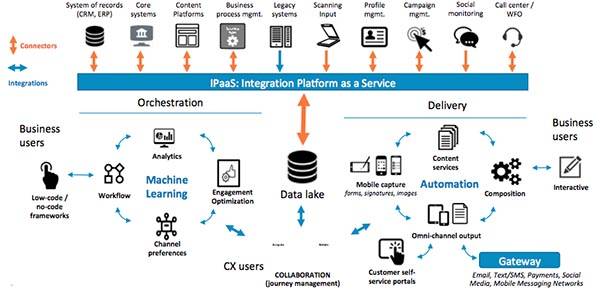 Source: Aspire, The State of CCM-to-CXM Transformation, 2019
This evolution is creating an ecosystem in which any number of business solutions, including Customer Relationship Management (CRM), Enterprise Content Management (ECM), process automation, and more, are extended with a communications or customer experience technology layer, and all the components are connected through an integration platform.
From On-prem to any-prem, including SaaS and consumption-based pricing
One of the most fundamental and transformative changes in market technology is the shift from on-premise CCM installations to cloud-based distribution. Research indicates that businesses are growing more comfortable with the cloud.

Across all recently surveyed organizations, job roles, and verticals, CCM purchase preference is also shifting toward subscriptions. CCM cloud migration provides a range of benefits, both tactical (reduction in operating costs and security risks) and strategic (instant scalability and faster integration allowing experimentation in workflow).

Ultimately, cloud-based distribution will allow enterprises and service providers to integrate CCM with a wider set of digital (marketing) technologies that aim to optimise customer experience by putting consumers front and centre, report Whattheythink.com who commissioned the Aspire report.
Quadient (whom Cumulo9 represent in NZ) receive industry accolades
Quadient Inspire is being used to generate over 2 trillion customer communications every year for many of the world's most trusted brands. The Quadient business is growing at close to double-digit levels and leads the CCM world in R&D spending, with close to 300 Inspire developers residing in the Czech Republic.

Quadient continues to track as the/ a leader in CCM according to all the major industry analysts, including Aspire, Forrester, Gartner and IDC. Here is a link to a summary of these reports.
Customer Journey Mapping – the new frontier for truly understanding a business's interaction with customers
No more Post-it notes on meeting room whiteboards. The whole customer journey process can now be tracked and controlled within one integrated workflow.

Quadient Inspire Journey is the only cloud-based journey mapping solution that integrates customer journey mapping, data and communications technologies to design and deliver customer-first omnichannel experiences. To find out more, click here.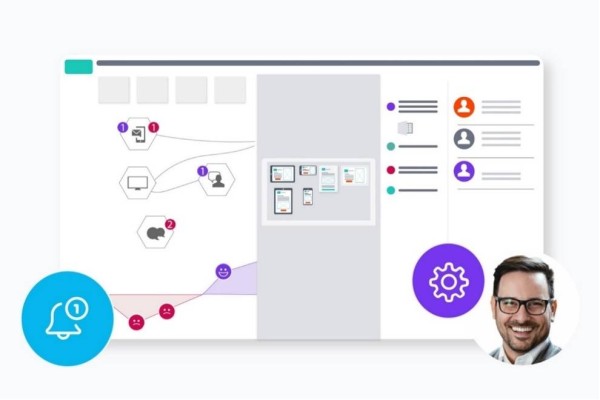 Inspire Days – Sydney early March 2023
With a line-up of experts from around the world, the 2023 Quadient event will surely be a big drawcard again. We expect a strong contingent of Inspire users and prospects from New Zealand. Final dates are to be announced, and we will be in touch.

Until then, have a great Christmas and relaxing time with family and friends. All the best from the Cumulo9 team.
News is the first draft of history
Related news