The dangers of not keeping your data up to date
As professionals in digital communication Cumulo9 knows the technical consequences of a data breach. Any information that you store digitally for your business such as client email addresses, needs to be protected and kept up to date. For example, it is a requirement to include a working unsubscribe or opt-out link with any emails that you send to your subscribers. Once someone selects the link it has to mark the person as unsubscribed in your database – meaning they no longer receive digital communications from you.
There has been some news recently regarding supermarket giant Woolworths and emails being sent by them to people who had unsubscribed. In light of this we thought it would be useful to discuss the importance of an unsubscribe button for legal reasons and also for maintaining your business communications effectively. According to the report, Woolworths thought that their email database, systems, and processes were working effectively however that did not seem to be the case. It is an easy mistake to make, however, to avoid these mistakes we believe it is crucial to regularly conduct audits of your business systems to ensure that you are complying with privacy laws and most importantly, ensure that you are using the correct tools to maintain compliance.
Opt-out links and Unsubscriber Lists
Having working "Opt-out" links and an effective unsubscriber list allows your subscriber database to automatically update when individuals select to no longer receive your company's digital communications. Unsubscriber lists are a list of contact IDs that have been unsubscribed previously and are either still unsubscribed or have been resubscribed. When the system is uploading contacts, you can set a flag indicating that it should not re-upload any contacts on this list. Therefore, a secondary function of the Unsubscriber List is to prevent subscribed contacts from being overwritten with modified information. The good news is our C9 products offer an unsubscribe option and use of these will help you to maintain anti-spam legislation compliance.
Using the right software and keeping it up to date along with always including an unsubscribe link is key to maintaining privacy laws while keeping your business records secure.
What other key data needs protection?
There are a lot of key pieces of information that most companies keep stored on their systems such as customer details, transaction histories, employee information, email addresses and so much more, all of which need to be protected. The main reason that this data needs protecting is to prevent someone from hacking your system and misusing the information for fraud, phishing scams, or identity theft.
Examples of sensitive information you should protect include: names, addresses, telephone numbers, bank details, health records, emails, etc. According to The Privacy Act, 1993, data that you have in your system may contain information that identifies specific individuals, this is referred to as 'personal information'. The Privacy Act 1993 provides controls and guidance on how companies use, collect, disclose, store, and give out personal information from their records. This Privacy Act applies to every business and organisation in New Zealand and requires people to adhere to specific principles. Many other countries have similar legislation, if your business uses client data from other countries it would pay to check the local requirements to ensure compliance.
At Cumulo9 we have various products such as C9 Campaign that help ensure your business email communications are compliant with NZ Privacy Laws and GDPR requirements. Our C9 Campaign product will help you to create email communications that include unsubscribing links. For more information on keeping your essential business communications working efficiently please contact us today - our team of experts is ready to help.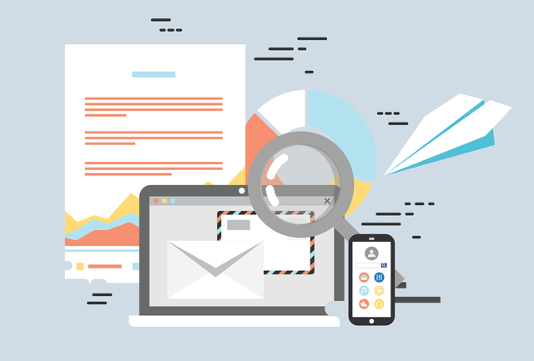 News is the first draft of history
Related news