Season Finale Highlands Park 101 Race, 12/13 November 2016
The AGT Sprint and Endurance championships came to a close this weekend with a fantastic set of races held on Saturday and Sunday at Highlands Motorsport Park in Cromwell.
On Saturday, the Sprint Championship was contested over 2 x 60-minute races with Klark Quinn securing the overall championship in his McLaren 650S. The Cumulo9 sponsored Ferraris were off the pace and did not finish in the top ten. However, the set-up and reliability stood us in good stead for the 101 lap Endurance race on Sunday.
The final 101 race for the year was hotly contested with both Morcom and Denyer sitting on enough points to take the championship if they finished in the top ten.
The Ferraris battled well with some great stints from all three cars. There were very few interruptions and after the final set of compulsory pit stops, the three cars were looking good. A final flurry of last-minute pit stops for tyres, splash and dash and a little duct tape to the front runners saw Craig Baird and Michael Almond take out the win for Erebus Mercedes. Second place went to Tony Quinn and Greg Murphy in their Aston Martin, followed by the father/son Miedecke team in their Aston.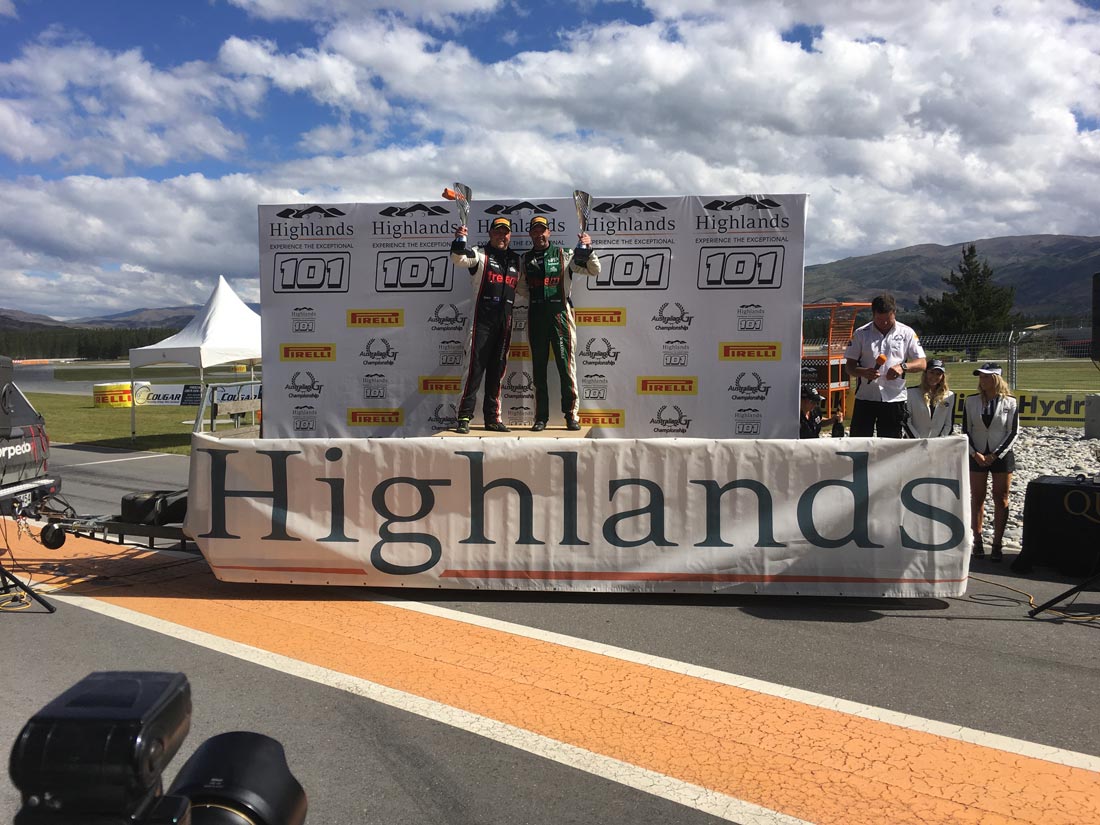 The Ferraris finished a very credible 7th, 9th, and 11th. The Trass Family Motorsport 458GT3 claimed the "1st kiwi team home"prize so Danny and Sam were on the podium again after their successes in the North and South Island Endurance Championships.
The series announced some major changes for next year with a split from the V8 Supercars and the introduction of a GT4 category. The class is going from strength to strength and with drivers like Baird and Murphy, it is clear that the thrill of GT3s compared to V8s is appealing across the board.
Thanks to those of you who stopped by the pits – I hope you enjoyed the insight.
Cumulo9 will firm up its participation in the 2017 series over the next couple of months and keep you updated – watch this space, in the meantime if you have any questions about Ferrari's or Business Email – drop us a line.
News is the first draft of history
Related news