NZ Essential Email Insights Report 2021
Welcome to Cumulo9's first insights report about essential emails. An essential email is a business email that must be delivered (such as an invoice, a payslip, or a statement), is typically high volume, and focuses less on marketing. A campaign email is a marketing-specific email (such as a newsletter or a promotion). The glossary to this report explains both email types. The purpose of this insights report is to give you access to unique insights from a level of data that you would not normally be able to access. You can then use this analysis to improve the effective ongoing management of your digital communications.
Our report is a fresh approach to delivering insights about essential emails
We recognise that email insights reports are not new. For many years, companies have been diligently downloading data, performing analysis and producing reports. Our report focuses on three aspects to deliver a fresh approach:
Our report focuses on "essential email".
Our report reviews insights from data about essential emails.
Our report focuses on New Zealand data.
We are able to deliver this fresh approach because we have unrivaled access to essential email data. We manage digital communications for many of New Zealand's largest companies.
We gained enough data for a detailed analysis
This report focuses on data analysis of the millions of essential business emails that Cumulo9 delivered from 1 April 2020 to 31 March 2021. We analysed comparisons of key metrics. We also analysed the results by various verticals (government and 12 industries).
Here are a few insights from our analysis
While a review of the full report is best for deep essential email insights, before you download it here, we have shared a few insights here to give you a feel for the level of analysis available in the report
On average, a person is 3.5 times (or 65%) more likely to open an essential email rather than a campaign email (18%).
The best time of the day and week to send your essential emails is 8pm on weekdays or on Sunday morning.
Gmail received the highest volume of email and one of the lowest hard bounce rates.
Recipients are viewing their emails multiple times. This shows how valuable email is as a channel for cross-promotion (trans-promotional).
We also took the opportunity to see how New Zealand's results compare with global campaign results
The average click-through rate for New Zealand essential emails was slightly less than for global marketing emails. Essential and transactional emails have fewer links and direct response mechanisms than campaign emails.
While essential email opens remain highest on Tuesdays and Thursdays, marketing emails sent globally have the highest open and click rates on a Friday.
Globally, recipients may be experiencing a bit of fatigue with the increase in campaign emails. This is not surprising given that many companies in the year to March 2021 sent COVID-19 updates that required no action.
We explored the impact of COVID-19 on email in detail.
Companies throughout the world started to rely on email to deliver their messages when restrictions due to COVID-19 came into force.
Through the COVID-19 lockdowns, recipients have been more engaged and responsive to essential emails.
Lockdown and the COVID-19 pandemic did not stop the growing shift to using mobile devices to open emails.
Many recipients worked more from home and juggled multiple responsibilities. Yet this did not negatively impact how quickly they responded to the emails they read: the click-to-open rate increased slightly.
Download the full report here
The purpose of this insights report is to give readers access to unique insights from a level of data that they would not normally ever have access to. We compiled this report due to the lack of quality/accurate essential email data available to businesses. We are publishing this report now because we have had the opportunity to analyse our essential email insights data over a unique 12-month period that included the impact on essential email communications by COVID-19. We hope this report will help you improve the effective ongoing management of your digital communications and we are happy to make this freely available to all – download the full report here.
At Cumulo9, we can provide you with the very best essential email service available. We offer detailed insight into your customer and client engagement, professional design and email generation tools and more - talk to us now to find out more.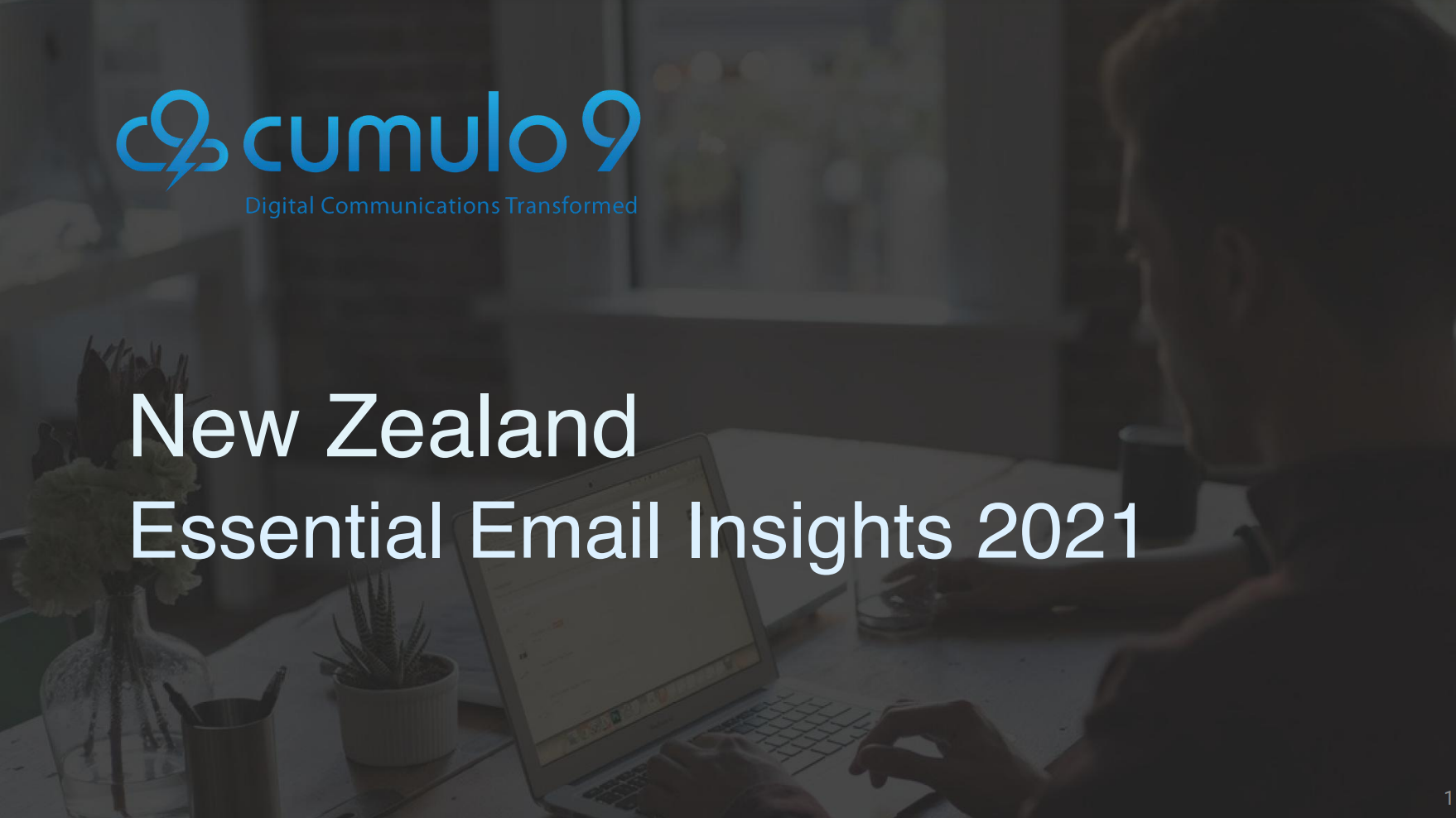 News is the first draft of history
Related news
Key findings in our 2023 email insights report
Cumulo9 is now B Corp certified
Cumulo9 invests in Digital Post Box solution for Singapore and Southeast Asia