Cumulo9 has almost 20 years of experience managing Essential Digital Communications and are proud to be acknowledged as leaders in this ever-expanding field by both our customers and the industry in general.
Over the years we have continued to innovate and have released new services, products and enhancements to allow our customers to remain at the forefront with their Digital Communications.
We are delighted to announce our latest product - C9 Validate. C9 Validate is a cost-effective solution designed to efficiently manage and maintain your customer data – ensuring it is always up to date.
Customer communications are negatively impacted by inaccurate customer data. C9 Validate has been designed to assist organisations to update their customer data.
C9 Validate uses proprietary processes and systems to audit, update and then verify your customer records – whether it be phone numbers, email or physical addresses. The information we obtain and update is fully recorded and tracked for audit and compliance purposes.
Ultimately this process will provide your organisation with far more accurate and comprehensive contact data.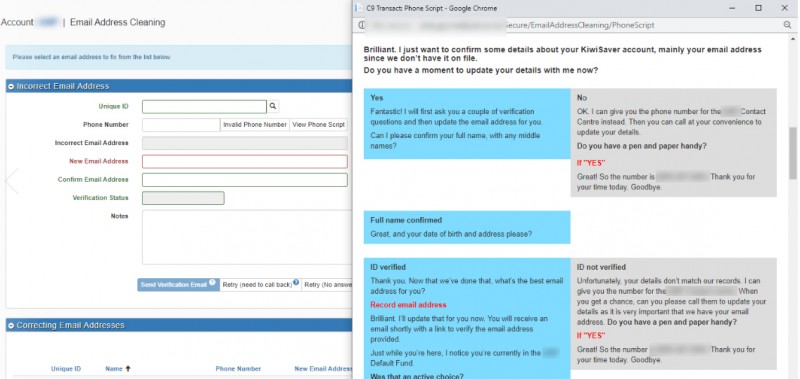 C9 Validate is made up of three sub-products that will allow you to effectively communicate with a higher percentage of your contacts. Depending on your business needs a combination of one, some or all of the following C9 Validate sub-products can be applied to ensure you have the most up to date customer contact data.
C9 Data Audit:

Cumulo9 extracts your existing client database such as names, addresses or phone numbers and passes this information through a series of cleaning and validation processes that remove invalid details.

C9 Data Update:

This process sends SMS messages to your customers and directs the recipient to a personalised landing page where their information can be updated and authenticated.

C9 Data Verify:

The final C9 Validate process allows our team to follow up on gaps in the data using our bespoke call progress software, ensuring all communication with your contacts is efficiently managed, reliable, auditable and tracked.
To read more and download the product paper click here.
With C9 Validate your organisation can now enjoy more accurate and comprehensive customer data records. Want to find out how C9 Validate can help your business? Please contact our team for more information.

News is the first draft of history
Related news