Cumulo9's New Corporate Video
It's not very often we get to announce the launch of a new corporate video here at Cumulo9 – in fact, this may well be the first time.
Late last year we went on the search for a video production company. We were always keen to support local film producers and after some deliberation, we appointed MyPromoVideo as our preferred supplier. This turned out to be a fantastic choice! Freddie and his team delivered a corporate video that was right on brief, delivered on time, to budget and most importantly, clearly communicated and delivered on our objective which was to:
Create an engaging video that demonstrates the key product features and client benefits of Cumulo9 and communicates the key messages of what we do and why we exist.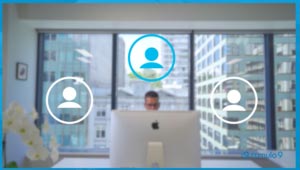 The video was filmed in December 2017 and post-production was completed throughout January 2018. The end result was the launch of our 1 minute 56-second corporate video on Wednesday 14 February – just in time for some cozy Valentine's Day viewing.
Shot in the Cumulo9 Auckland offices, the video and commentary talks you through the risks of sending out high volume transactional emails such as invoices and statements inefficiently. Of course, we take the opportunity to showcase Cumulo9's industry-leading 99.5% measured delivery rate and compare this to the industry average of just 89%.
The video also discusses the benefits of having brand compliant, professional and cohesive email templates. A process that provides you with total insight into business-critical analytics such as email open and click statistics.
Last but not least, the Cumulo9 team had the chance to show off their versatility and acting skills as many staff feature in our brand new corporate video. It's fair to say we are more than a little proud of our short feature film – we'd love you to check it out and let us know what you think.
Check out the Cumulo9 corporate video on the link below and drop us a line with any questions, feedback or to sign up some talent!!!
News is the first draft of history
Related news
Key findings in our 2023 email insights report
Cumulo9 is now B Corp certified
Cumulo9 invests in Digital Post Box solution for Singapore and Southeast Asia