Cumulo9 backs TFM in Australian GT Campaign
We are excited to announce that Cumulo9 is sponsoring Trass Family Motorsport (TFM), New Zealand's Ferrari Racing Team in the 2015 Australian GT Championship.
Jono Lester and Paul Kelly will be at the wheel of the TFM Ferrari 458 Italia GT3 in the New Zealand team's challenge for the title against the best GT teams in the region.
CEO Chris Hogg says "This sponsorship is a good fit with the Cumulo9 brand – we expect it to help put us front-of-mind with potential customers and raise awareness of our brand as we expand into Australia this year.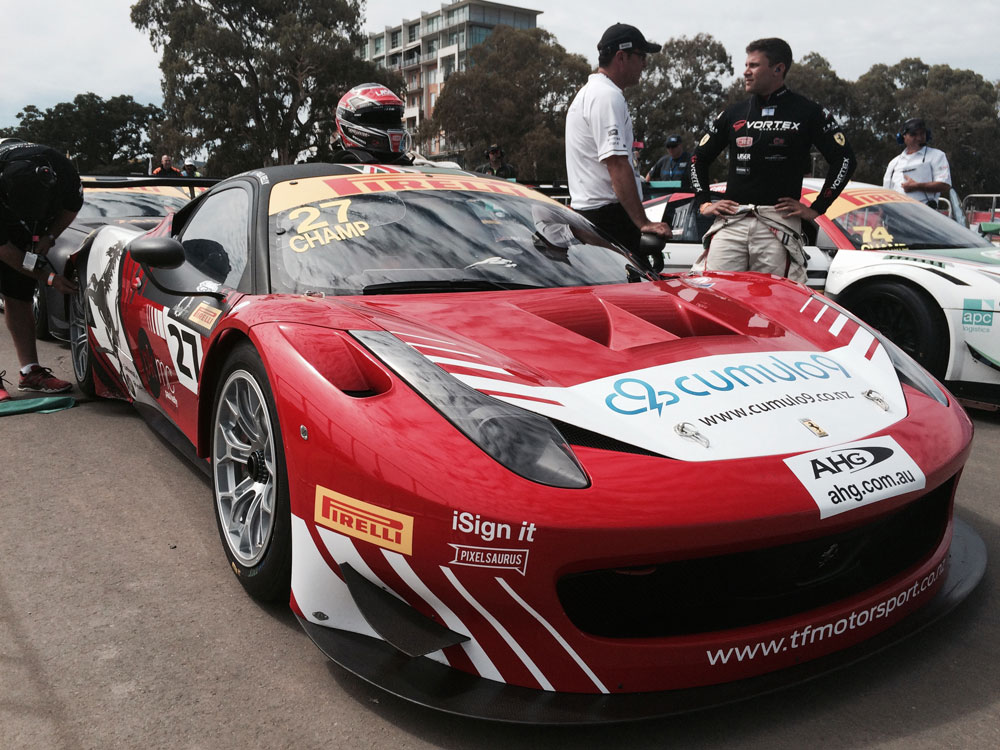 "We are extremely excited to be supporting a team that embodies the same values and goals as Cumulo9 and is, like us, a Kiwi team establishing a strong footing across the Tasman."
The 2015 Australian GT Championship is held over six rounds, with four sprint rounds in support of the V8 Supercars and two standalone '101' endurance events at Phillip Island and New Zealand's Highlands Motorsport Park.
Mr Lester says, "I'm pleased to have backing for the season from such a reputable New Zealand company as Cumulo9. It's humbling for our young team to enlist this commercial support and it will go a long way in our push for the title."
As part of Cumulo9's planned Australian expansion, we will be targeting businesses in the telecommunications, finance, insurance and utilities sectors, and working with the Australian operations of our existing Kiwi clients.
News is the first draft of history
Related news