What is your organisation doing to mark the holiday season? Christmas is just over a week away, but don't panic - we can help make your (last minute) Christmas to-do list a bit shorter with our Christmas communication templates that are available in C9 campaign. During this time of the year, people's inboxes are busy places, stay on top of the game and send Christmas emails and newsletters easily and quickly to help keep your brand top of mind with your customers.
For those who already have the C9 campaign system, you can look in your 'Messages/Holidays' folder and find a great selection of e-card templates that are ready to send to your clients today! Use these to say thank you and happy holidays along with advising your 'out of office' dates. With the e-cards, you can also insert your name wildcard as you normally would so that each message is personalised. Make sure you check out the templates already loaded to the system or if you want us to do it for you click here.
If you don't already have our C9 campaign system you can sign up for a free C9 Campaign trial today.
If you have any questions on your Christmas communications with Cumulo9, our products or services please do not hesitate to contact the team at Cumulo9 on: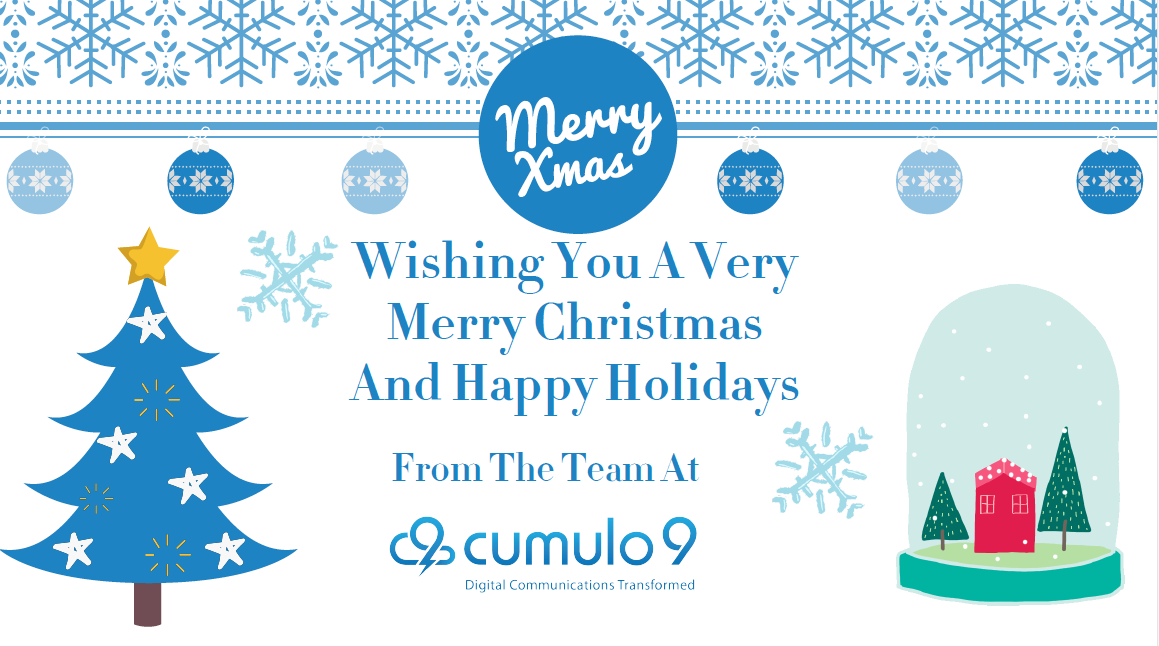 News is the first draft of history
Related news