A supportive update from Cumulo9
We hope you are staying safe and well under the current restrictions. The team here at Cumulo9 are all keeping busy working remotely and are here for anything you may need. Feel free to contact us via email or phone as per usual.

Part of being successful is giving back and at Cumulo9 our approach is to support entities/people that meet the following criteria:

1) They provide a mechanism that helps improve lives and outcomes
2) They show true promise and echo our core value of always striving to be the best
3) They provide a "leg up" for individuals or companies looking to make an impact globally

We're delighted to be able to continue our support for the Gut Cancer Foundation, Liam Lawson and MORGO.
Gut Cancer Foundation
Every day 14 New Zealanders are diagnosed with a gut cancer and these numbers are increasing. GIVE IT UP for Gut Cancer is a challenge-based, healthy lifestyle fundraising activity that will create sustainable behavioural change to improve the health of participants. The Gut Cancer Foundation are asking businesses to sign up and give up booze, sugar or the sofa for the month of March 2022 (giving plenty of time to onboard your staff). This initiative will raise vital funds for research and education programs for cancers of the digestive system.

Expert nutritional education and advice will help create sustainable behavioural change to improve the health & well-being of employees and help reduce the risk of gut cancer.

In this time of remote working, engaging your team in staff fundraising will provide team building/bonding opportunities regardless of whether we are in the office or working from home, all whilst raising vital funds for gut cancer research and awareness.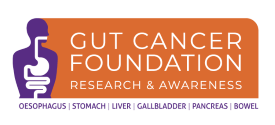 Liam Lawson
Liam Lawson is a New Zealand motor racing driver, mentored by New Zealand Grand Prix winner Ken Smith. Liam is the reigning Toyota Racing
Series champion and a member of the Red Bull Junior Team. Born in Hastings and raised in Pukekohe, Lawson began karting at the age of seven, competing in numerous championships across New Zealand.
In March 2019, Lawson joined MP Motorsport to contest the inaugural championship. The following year, Lawson switched to Hitech Grand Prix, joining fellow Red Bull Junior Dennis Hauger. Lawson recorded his first victory in the Austrian race. For 2021 Lawson will compete in the 2021 DTM with Red Bull backing. He will conduct this DTM campaign concurrently with a planned Formula 2 drive. Check out the 'Behind the Helmet' video below.
MORGO
Morgo was founded in 2003 by Jenny Morel, bringing together CEOs, founders, CTOs, CFOs and entrepreneurs of all kinds of high-growth companies, who don't know each other. Morgo brings together people from New Zealand and Australia, helping business leaders succeed.

Morgo provides an annual re-charge, an opportunity to re-connect with other people building high-growth companies to get you re-excited about being in business. People from over 300 high-growth companies have attended - an event with carefully curated speakers helping attendees to feel inspired, recharged, and reconnected. Morgo is now scheduled to take place in Queenstown on November 29th and 30th 2021, you can register here.

A big thank you to all of our clients for their continued support. Again, the team at Cumulo9 are here to help out if you need anything during this challenging period. Feel free to email: support@cumulo9.com
News is the first draft of history
Related news
Key findings in our 2023 email insights report
Cumulo9 is now B Corp certified
Cumulo9 invests in Digital Post Box solution for Singapore and Southeast Asia