2016 Australian GT Endurance Championship - Round 2
Round two of the Australian GT Endurance Championship took place at Sydney Motorsport Park on Saturday 27 August. The 101 lap race was broadcast live on Foxtel and ran entirely under green flags – a testament to the driving skill of the pilots. Lap times were impressive with the pole a good three seconds faster than the V8 Supercars. Although the GT cars are down about 150hp on the Supercars, their aero packages, and lightness makes for much faster cornering, acceleration, and braking.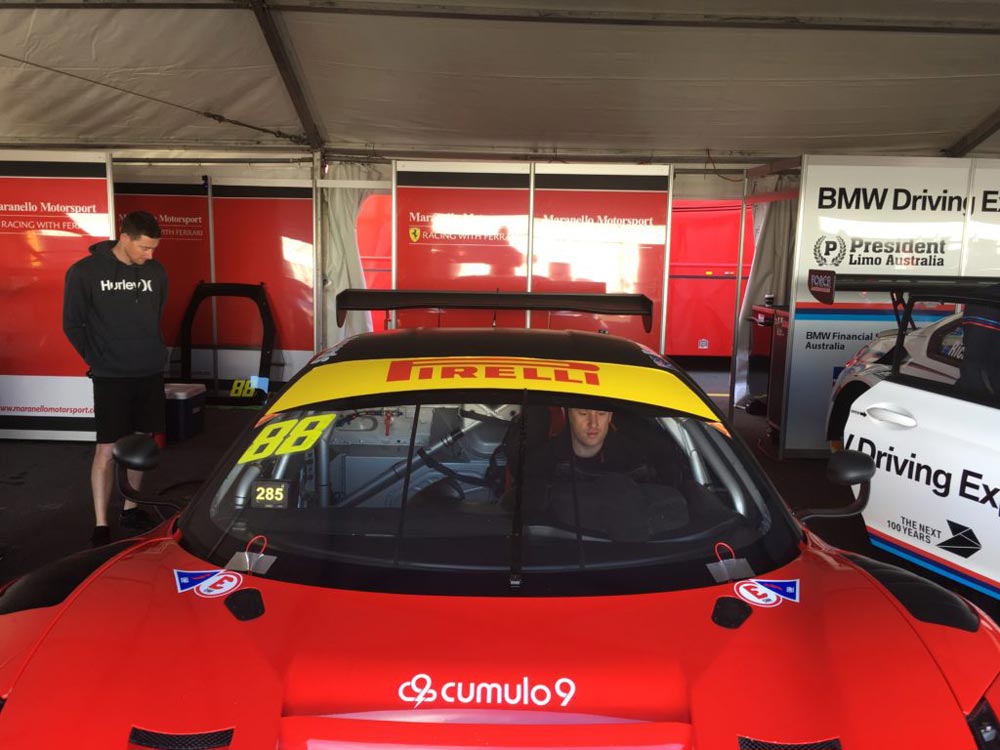 Cumulo9 sponsored the Maranello Motorsport 488GT3 driven by the legendary John Bowe (2 times Bathurst winner) and Peter Edwards. The Ferrari 488GT3 qualified just outside the top ten. The race itself was very exciting, but the 488 was not in the mix. The car is still basically brand new and with a conservative BOP (Balance of Performance) for the first time turbo era Ferrari, the entire team is still coming to grips with the amazing potential.
The final two rounds of the series take place in New Zealand at Hampton Downs (October 28-30) and Highlands Motorsport Park (November 11-13). The Ferrari will only get better and we look forward to seeing it dice with the Aston Martin Vantages, Audi R8s, BMW M6s, Lamborghinis, Mercedes AMGs, McLarens and Porsches in two exciting 101 lap races.
Keep an eye on the blog for updated results of the Cumulo9 sponsored Ferrai 488GT3.
News is the first draft of history
Related news
Key findings in our 2023 email insights report
Cumulo9 is now B Corp certified
Cumulo9 invests in Digital Post Box solution for Singapore and Southeast Asia