C9 Healthcare
Secure Patient Data Solution
More than just a centralised healthcare processing solution. Cumulo9 has developed C9 Healthcare – an innovative new product providing organisations with centralised control over all documentation relating to healthcare, including Medicare and Medicaid.
Digitalised Health Records
C9 Healthcare provides for digitisation of your existing documentation, centralised storage and document availability and communication via email and SMS along with recording interactions – while consistently enforcing HIPPA compliance.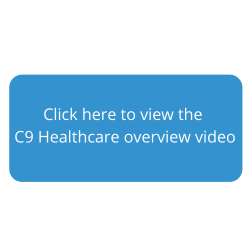 What we do
Unmatched Deliverability
World Class 99.5% measured deliverability rate.
Document Digitisation
Digitise existing and all future documents and create requisite metadata from them.
Fully Secure Storage
Multiple options supporting the transmission of encrypted documents.
Custom Communication
Communicate document availability via email and SMS, and record interactions.
Responsive
Easily retrieve, view, download and share customer communications, respond with speed and accuracy.
Interactive Reports
Comprehensive delivery, click and view data.