Cumulo9 invests in Digital Post Box solution for Singapore and Southeast Asia
The team at Cumulo9 have been promoting the advantages of a Digital Post Box in APAC for a number of years now. We are delighted to be partnering with ADERA Global and Beyon Connect to roll out a solution in Singapore that will advance across Southeast Asia.
ADERA Global, Beyon Connect and Cumulo9 invest $4 million in Singapore-based startup – ONE VIEW.
ONE VIEW is aligned with Singapore's smart nation and digitisation efforts, providing a simple, secure and convenient communication platform and helping to reduce paper waste, assisting Singapore to go green and support NEA's sustainability efforts.
ONE VIEW aims to bring convenience to users by allowing them to access all their important documents, such as quotations, contracts, and official documents, in one single secure, spam-free app.
The seed funding will establish the startup and services in Singapore, acting as a test bed for the market and creating a benchmark for the Southeast Asia region
ONE VIEW will bring benefits to both consumers and document senders by offering cost savings, convenience, and greater visibility into transactions.
Funding to help OneView launch Launch Revolutionary Digital Platform for Secure Document Communication and Bill Payments
Singapore-based start-up, One View Pte Ltd ("ONE VIEW") has secured $4 million in seed funding from ADERA Global, Beyon Connect, and Cumulo9 to introduce an innovative digital platform for secure communication of documents and facilitating. The startup's innovative platform aims to revolutionise bill payments and transform the way consumers interact with their billers.

ONE VIEW plans to roll out digital post box and communication services by the end of the year in Singapore, enabling users to easily take action upon their documents and communications from multiple providers in a single app. This will simplify everyday digital communications for its customers resulting in a more convenient, sustainable, and spam-free experience.

As a testbed for the Southeast Asian region, ONE VIEW aims to set the benchmark for innovative digital solutions that improve people's lives. By partnering with key players in the industry, such as ADERA Global, Beyon Connect, and Cumulo9, the platform offers a comprehensive solution that meets the needs of both consumers and senders.
Lead Investors in the Seed Funding Round
ADERA, headquartered in Singapore, is a leader in data security and automation, serving global banks, financial institutions, telecommunications and government agencies around the world.

Beyon Connect, part of the Beyon group, is a provider of new technologies with great innovation potential, Software-as-a-Service platforms, and advanced IT solutions for both the public and private sectors in the MENA region.

New Zealand-based Cumulo9 provides business services for the digital delivery of transactional documents, as well as CCM (Customer Communications) solutions throughout APAC.
Aligning with Singapore's Smart Nation Vision and Accelerating Digitalisation
Singapore has set its sights on becoming a world-class, tech-driven city-state. The vision for a digital-first Singapore is one where a Digital Government, Digital Economy and Digital Society harness technology to effect transformation in health, transport, urban living, government services and businesses. The Singapore Government has made bold strides and steady progress in its digitalisation blueprint.

Aligned with this vision for a digital-first Singapore, ONE VIEW aims to enable effective and secure communications between government, agencies, business enterprises and individuals in Singapore. The platform is designed to simplify secure document transmission and encourage greater digitization of utilising embedded e-services to fulfil actions such as payments, document verification and other value-added services.

Utilising ONE VIEW's digital postal solutions, customers can harness its technology for greater personalisation and convenience, making it more intuitive for each individual user to view their digital postal communications all at one glance.
Enhancing Sustainability and Simplifying Everyday Digital Communications
Green economic growth is an important part of Singapore's national agenda on sustainable development, where the Singapore Green Plan 2030 aims to harness technology-driven solutions to "secure a green, liveable, and sustainable home for generations of Singaporeans.

ONE VIEW is committed to going green and minimising paper waste, aligning with Singapore's environmental initiatives. By providing documents such as digital billing statements and providing easy payment options, the joint venture aims to encourage more consumers to make the switch to paperless billing.

In Singapore, paper is one of the most common types of waste, and in 2021, there were about 1.136 million tonnes of paper, and cardboard waste was generated.

With this digital postal solution, ONE VIEW will reduce the need for paper bills, thus reducing carbon footprint and promoting sustainability.
CEO Commentary
LEE Kok How, CEO of ONE VIEW: "Our mission is to revolutionise the way people pay and manage their important documents such as bills, while also helping Singapore achieve its vision of becoming a Smart Nation," said LEE Kok How, CEO of ONE VIEW. "Our app is designed to simplify the process, save users time and hassle, and help them stay on top of their action items, such as payments, with ease. With the support of our investors, we are confident that our platform will set a new standard for bill payment services in the region, while contributing to Singapore's vision of a Smart Nation."

Christian Rasmussen, CEO of Beyon Connect​: "At Beyon Connect, our DNA is rooted in digital innovation and sustainability. We are thrilled to align with Adera Global and Cumulo9, who share our passion for creating highly secure digital postboxes and communication platforms. Together, we will continue to revolutionise the way people communicate and connect via the OneView platform in the ASEAN region."

Sheikh Mohamed AlKhalifa, Chairman of Beyon Connect Board: "We are extremely proud to see our digital postbox and communications innovations being used as the foundation for OneView, in a digitally mature society like Singapore. This marks a significant milestone for Beyon Connect and reinforces our commitment to driving digital transformation globally."

Chris Hogg, CEO of Cumulo9: "As a company that is committed to providing cutting-edge solutions that help businesses thrive in a digital age, we are pleased to support ONE VIEW in its mission to digitise bill payment management in Southeast Asia."
ADERA's Executive Director Marvin Tan: "As a global leader in digital transformation, ADERA Global is excited to partner with ONE VIEW in their mission to revolutionize communications, document management and value added services such as payments in Southeast Asia. We believe that ONE VIEW has the potential to set a benchmark in the region and transform the way people manage their bills."
For more information on ONE VIEW, please visit: http://oneview.sg/
For any questions, please feel free to contact: sales@cumulo9.com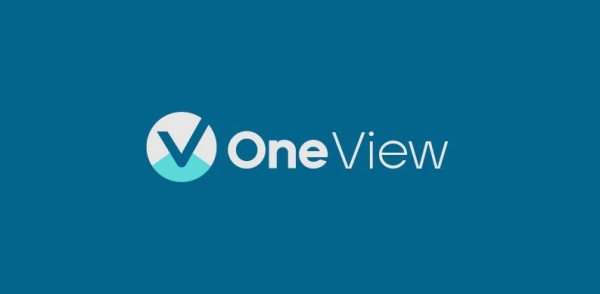 News is the first draft of history
Related news
Key findings in our 2023 email insights report
Cumulo9 is now B Corp certified
Maximising your business email success